IELTS, TOEFL, TOEIC, the Cambridge Exams vs CEFR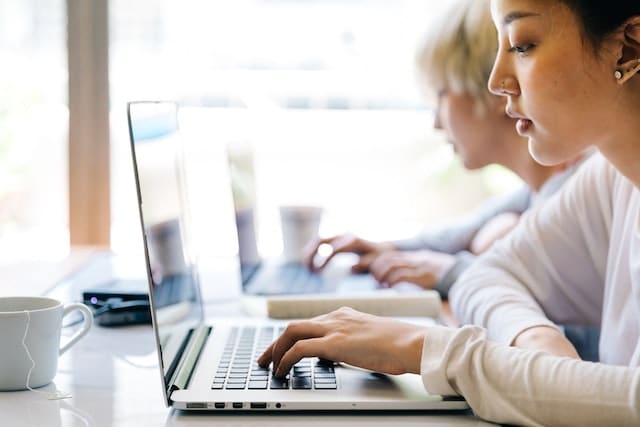 IELTS, TOEIC, Cambridge, and TOEFL are huge, global brands for English certification examsand there may be some confusion on how they stack up against each other. This can be further complicated by all the incomplete information available on the internet. For example, in my quest for a simple resource that compares all the exams, I found a lot of information that contradicted other websites. Therefore, this article hopes to provide an accurate representation of all the biggest exams using the CEFR scale as a reference point. All data provided was taken directly from the websites of the publishers of the relevant exams, and you will find helpful links provided below.
The following table was sourced from the IELTS website and shows how IELTS compares to the CEFR scale:
ETS is the organisation responsible for the creation and delivery of the TOEFL test. The TOEFL test is geared more towards people who plan on using their test results to enter an educational institution, such as a university. ETS gives the following information on their website which illustrates how the TOEFL scores compare to the CEFR scale. Even though in their table ETS show TOEFL at the C2 level, in one ETS publication they limit their scores to the C1 level. It should be noted that the British Council also does not consider TOEFL to give C2 qualification, and in fact has a very different interpretation of the TOEFL test. You can find the British Council's assessment of TOEFL standards in the first column, and on their website.
TOELF iBT
(according to British Council)
CEFR level
TOEFL iBT total
(according to ETS)
TOEFL Essentials
(according to ETS)
–
C2
114–120
12
94-120
C1
95–113
10–11.5
46-93
B2
72–94
8–9.5
32-45
B1
42–71
5–7.5
–
A2
–
3–4.5
–
A1
–
2–2.5
ETS is also responsible for the TOEIC test, which is a more general purpose English test when compared with TOEIC, which is more for educational institutions. You should note that TOEIC officially does not offer C2 qualification. On their website, ETS gave the following information. It should be noted that ETS clearly states on their website that the TOEIC test does not test for a C2 level of English.
CEFR
TOEIC
listening
TOEIC
reading
TOEIC
speaking
TOEIC
writing
C2
–
–
–
–
C1
490
455
180
180
B2
400
385
160
150
B1
275
275
120
120
A2
110
115
90
70
A1
60
60
50
30
The above information from all the tables can be combined into the following:
TOEIC
(speak & write)
TOEIC
(listen & read)
TOEFL
Essentials
TOEFL
iBT
(acc ETS)
TOEFL iBT
(acc British Council)
CEFR
IELTS
Cambridge
–
–
12
114–120
–
C2
8.5 – 9
C2 Proficiency (CPE)
360
945
10–11.5
95–113
94 – 120
C1
7 – 8
C1 Advanced (CAE)
310
785
8–9.5
72–94
46 – 93
B2
5.5 – 6.5
B2 First (FCE)
240
550
5–7.5
42–71
32 – 45
B1
4.5 – 5
B1 Preliminary (PET)
160
225
3–4.5
–
–
A2
4
A2 Key (KET)
80
120
2–2.5
–
–
A1
–
–
Feel Free
Improve your Confidence and Career