Action Words for CV's & Interviews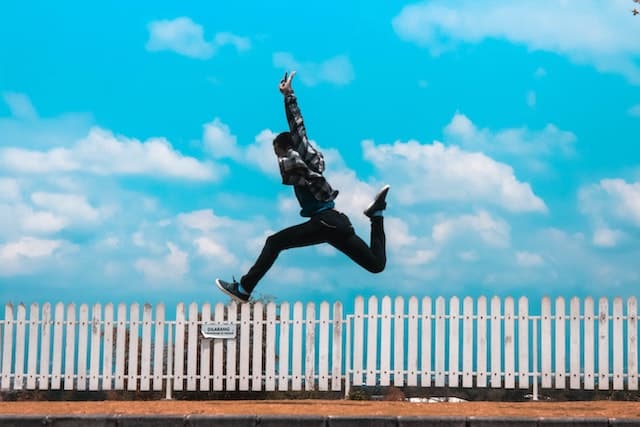 These verbs are perfect for you if you feel that you are always saying the same words in your job interview or CV / resume. Perhaps you feel like you're using the word 'manage' too often. Or maybe you have the sensation that the words you are using don't describe specifically enough. If so, then this list is exactly what you're looking for.
Create
Start
These verbs work well with policies, procedures, strategies, workshops, seminars, training programs, etc
eg.
I implemented a new policy on employee retention
I initiated a new seminar series on our customer focus
Activated
Formed
Initiated
Opened
Instituted
Originated
Began
Generated
Established
Implemented
Launched
Undertook
Introduced
Started
Introduced
Started
---
Create
These verbs often describe the creation or conception of the idea. They work well with concepts, ideas, theory, strategies, programs, plans.
eg.
I designed a new marketing strategy
I developed a promotional plan
Conceived
Devised
Invented
Solved
Innovated
Conceptualized
Discovered
Originated
Synergized
Shaped
Created
Generated
Perceived
Synthesized
Designed
Improvised
Pioneered
Visualized
Developed
---
Discover
These discovery verbs relate to finding problems or solutions.
eg.
I identified several key weaknesses, determined their causes, and found effective solutions.
Ascertained
Discovered
Pinpointed
Uncovered
Detected
Identified
Proved
Verified
Diagnosed
Learned
Recognized
---
Make
These verbs often work well with material, physical things.
eg.
I engineered a feedback procedure to ensure customer retention
I formed a team to tackle the issue
Assembled
Made
Programmed
Built
Engineered
Published
Composed
Fabricated
Constructed
Fashioned
Prepared
Used
Drafted
Formed
Produced
Worked
---
Organise
Did you make organisational or structural changes? These verbs often refer to changes of systems or procedures.
eg.
I combined 2 workgroups into my division and coordinated their activites.
Arranged
Coordinated
Prepared
Assembled
Structured
Categorized
Connected
Implemented
Collected
Consolidated
Organized
Systematised
Combined
Change
Improve
Perhaps you left things better than you foudn them. These action verbs can help show the positive effect you had on the organisation.
eg.
I increased sales by 30%, surpassing my targets
I modernised and streamlined operations in my department, which reduced lead times and augmented efficiency.
Advanced
Enlarged
Increased
Surpassed
Augmented
Enhanced
Enriched
Modernized
Streamlined
Corrected
Expedited
Improved
Reduced
Cultivated
Extended
Resolved
Solved
Updated
Developed
Implemented
Revitalized
Upgraded
---
Change
What changes did you make? These action verbs describe change, however, unlike the previous list, they aren't inherently positive.
eg.
I redesigned and simplified our customer acquisition model.
Adapted
Extended
Refined
Standardized
Adopted
Simplified
Reorganized
Centralized
Implemented
Restored
Redesigned
Systematized
Combined
Improvised
Restructured
Expanded
Condensed
Modified
Revised
Tailored
Converted
---
Save
Did you avoid a catasatrophe? Did you protect the company from a threat?
eg.
I succeeded in preventing a system failure.
---
Complete
Which goals, KPI's, targets, plans, or strategies did you achieve?
eg.
I fulfilled new policy requirements.
I consistently reached annual targets.
Achieved
Concluded
Finalized
Reached
Accomplished
Ended
Finished
Realized
Attained
Fulfilled
Terminated
Completed
People
Influence
How have you influenced or improved your peers or employees? Here are a few different styles
eg.
I trained my team on the newest technique, and motivated them to incorporate it into their workflow.
Advised
Guided
Mentored
Coached
Influenced
Motivated
Convinced
Informed
Persuaded
Counseled
Inspired
Tutored
Taught
Educated
Instructed
Trained
---
Teamwork
How have you worked with your team? These verbs describe different approaches to teamwork.
eg.
I actively participated in all workshops and consulted with the regional director on my team's implementation of the recommended practices.
Advised
Fostered
Participated
Aided
Consulted
Helped
Served
Assisted
Cooperated
Joined
Teamed with
Collaborated
Facilitated
Met with
---
Communication
These verbs show communication lines and communication style. Who was above you? Who was below you? What reporting requirements were there?
eg.
I reported to the European regional manager.
I submitted quarterly reports.
I represented my branch at the annual regional meeting.
Communicated
Related
Spoke
Demonstrated
Modeled
Reported
Submitted
Persuaded
Represented
Presented
Shared
Publicized
Explained
Proposed
Showed
Illustrated
---
Negotiate
eg.
I successfully mediated employee conflicts, resolving the issue.
Arbitrated
Mediated
Reasoned
---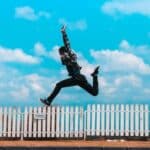 Leadership
Leadership
These verbs describe your activities as leader.
eg.
I oversaw operations in my department and headed a team of 10 employees. I scheduled regular meetings and conducted performance appraisals annually.
Acted
Oversaw
Led
Performed
Administered
Handled
Maintained
Piloted
Advised
Headed
Managed
Processed
Conducted
Implemented
Motivated
Scheduled
Controlled
Inspired
Navigated
Showed
Directed
Influenced
Supervised
Facilitated
---
Supervision
Here we have many verbs to describe hiring, evaluating, and motivating.
eg.
I interviewed, selected and recruited 20 new staff members.
I evaluated the performance of all team members according to several KPI's.
Appointed
Employed
Hired
Referred
Awarded
Enforced
Interviewed
Selected
Enlisted
Evaluated
Nominated
Staffed
Elected
Fired
Recruited
Terminated
---
Responsibilities
eg.
I personally ensured on-time delivery
I approved all deliveries
Feel Free
Improve your Confidence and Career